I have lived in Thailand for 12 years so, along with the western music I listen to daily, I listen to a huge amount of Thai music. Everything from pop to rock to hip hop and rap.
One of my favorite bands is a Thai band called 'Thaitanium'. They are a hip hop/rap band, with a really unusual sound, and are absolutely huge in Thailand.
So, as my Repeat Rotation Video today, I am listening to one of their songs from 2010.
It's Thaitanium's "Sud kob fah สุดขอบฟ้า ' and can I just say as loudly as possible before I even get started, "I F*CKING LOVE THIS SONG, and I play it LOUD, and always on headphones and always DANCING.
Because it gives me GOOSEBUMPS".
The English translation for สุดขอบฟ้า is 'Horizon', and part of the song goes something like this:
Go to the farthest horizon
Don't look back
Go to the star you dream of
No matter if it is near or at the end of the universe
No one can stop us
Or pull us back
As long as we don't stop ourselves
And that's how it makes me feel when I listen to this song. Like I can do anything.
Thaitanium, by the way, have been around since 2000.
The band is made up of three guys, Prinya "Way" Intachaim, Khanngoen "Khan" Nuanual, and Nay Myo "Day" Thant. (For the non-Thais reading this, Thais always go by their 'nicknames', so the names in quotation marks are the names everybody knows them by).
They have an American influence to their music as Khan went to university in the US and Day, although Thai, was born and raised in New York.
Thaitanium currently has five albums out, all of which I own, and all of which are incredibly good.
On 'Sud kob fah สุดขอบฟ้า', the main vocals are sung by Aed Carabao. He is the lead singer of the band Carabao, who, by the way, are just as phenomenal as Thaitanium.
You can find out more about Thaitanium on their website.
And a little bit of interesting information, if my tattoo artist is correct, I had my tattoo of Conchita Wurst's beard done at the same tattoo studio these guys get their tattoos.
My connection to greatness, eh? 🙂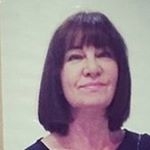 Latest posts by Michelle Topham
(see all)