The ongoing JTBC drama The Good Bad Mother, Episode 7 continued its successful run with its latest ratings out from Nielsen Korea this morning.
Not only were the ratings for the family drama high nationwide, with a 7.49 percent of the audience in its time slot and just down .21 percent from its all-time high on its previous episode, viewers in Seoul apparently appreciate the drama even more.
As yes, in Seoul, The Good Bad Mother, Episode 7 earned its highest rating yet, with an 8.15 percent grab of the audience.
That is almost double the percentage of viewers in Seoul from the drama's first episode, and a very good indicator of how well the rest of this excellent drama's 14 episodes are likely to rate.
Where to watch The Good Bad Mother, Episode 7?
The Good Bad Mother stars Ra Mi Ran, Lee Do Hyun and Ahn Eun Jin.
The drama was written by Bae Se Young (Life is Beautiful and Extreme Job) and is directed by Shim Na Yeon (Beyond Evil).
The K-drama tells the story of single mother Jin Young Soon, (masterfully played by Ra Mi Ran), whose son Choi Kang Ho (Lee Do Hyun) has never gotten along with her since he was a teenager.
Now a successful prosecutor, Choi Kang Ho is involved in an accident that causes his brain to revert to the personality and memories of a child.
Because of that accident, he is forced to move back home with his mother where the relationship between the two begins to change.
The Good Bad Mother is currently airing on JTBC every Wednesday and Thursday evenings at 22:30 (KST), with Netflix carrying each episode soon after in some regions.
If you are looking for a touching Korean family drama with phenomenal performances by every lead actor in the series, this one is definitely for you.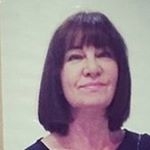 Latest posts by Michelle Topham
(see all)