Since I watched the first episode of the new Korean mystery thriller drama The Kidnapping Day last week, I have been hooked.
I have also been astounded more people are not watching the Yoon Kye Sang, Park Sung Hoon-led drama as it is one of the best K-dramas currently airing.
Thankfully, in South Korea at least, that may be changing as The Kidnapping Day, Episode 3 ratings are out and they have more than doubled since the drama's previous episode aired last week.
The Kidnapping Day's highest ratings yet
Advertising
According to Nielsen Korea, The Kidnapping Day, Episode 3 ratings were 3.09 percent nationwide, which is a massive increase from Episode 2's rating of just 1.45 percent of the audience share.
In Seoul, The Kidnapping Day, Episode 3 also saw a huge increase in the drama's rating with 2.71 percent of the audience share, which is up from last week's 1.44 percent.
Both ratings give The Kidnapping Day its highest rating yet.
What is The Kidnapping Day about?
The drama is based on a novel of the same name by Jung Hae Yeon.
It tells the story of clumsy kidnapper Kim Myung Joon (played by Yoon Kye Sang) and Choi Ro Hee (Yu-na), the 11-year-old girl he "kidnaps" in order to ransom her for his daughter's medical bills.
Advertising
But Choi Ro Hee is a genius who soon forms an odd bond with Kim Myung Joon after it is discovered there will not be any ransom money coming from her parents as they have both been murdered.
The Kidnapping Day stars Yoon Kye Sang, Park Sung Hoon, Yu-na, Kim Shin Rok, Kim Sang Ho, Seo Jae Hee, and Kang Young Seok.
It airs on ENA every Wednesday and Thursday at 21:00 (KST) in South Korea, with Amazon Prime Video streaming the drama in some regions for international viewers.
The K-drama's next episode airs later on tonight at the same time, with Amazon Prime streaming it soon after.
Watch it if you haven't, as I cannot recommend this superb drama enough.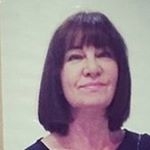 Latest posts by Michelle Topham
(see all)