As someone who has thoroughly enjoyed the Korean drama The Matchmakers since its first episode kicked off on October 30th, I do not understand why the KBS2 period drama has suffered so much in the ratings.
Especially as, after earning a solid 4.5 percent rating for Episode 1, the Rowoon-led drama's ratings have continued to drop until The Matchmakers, Episode 7 aired last night in Korea to its lowest ever rating.
A rating of 3.3 percent, which is already a drop from its previous episode's 3.7 percent, and an even bigger drop from its rating for Episode 1.
Advertising
A rating that also plummeted the show down to 21st place when it comes to the most-watched TV shows on Monday in South Korea.
In Seoul, with 3.6 percent of the audience share, The Matchmakers, Episode 7 did not perform much better.
Although the drama did not earn its lowest ever rating in that region as that place was reserved for Episode 6 (3.4 percent).
Overall, though, for a Korean drama that is well-written and nicely-acted, with beautiful cinematography and costumes, with decent chemistry between the two leads — played by Rowoon and Cho Yi Hyun — and with some genuinely funny moments, it deserves to be watched by a much larger audience.
International audiences and The Matchmakers
The response from international audiences for The Matchmakers is also quite mixed, with users on some sites praising it highly while others are beginning to rate it low.
Advertising
Take Viki, for instance, where the drama is streaming for audiences outside Korea, and where users of that site are currently ranking The Matchmakers a very high 9.3 out of 10.
That site's users seem to be seeing something in The Matchmakers the users of other sites are not, as My Drama List users are currently ranking The Matchmakers with a low 7.8 out of 10 while, over on IMDB, the drama's 7 out of 10 rating is even worse.
Fingers crossed both the Korean viewership will improve and those international viewers watching the K-drama will give it more of a chance because, as Korean comedy period dramas go, this one really is a fun one.
The Matchmakers airs on KBS2 every Monday and Tuesday at 21:45 (KST), with Viki streaming the show soon after.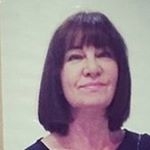 Latest posts by Michelle Topham
(see all)