The Real Has Come, Episode 3 had no trouble maintaining its loyal audience
Like I said a couple of weeks ago, I dropped the Korean melodrama The Real Has Come after a couple of episodes and doubted I would go back to it.
But…
Advertising
Due to The Real Has Come absolutely killing it in the ratings in South Korea, to the point that almost every one of the 13 episodes released so far has been the #1 most-watched show that day, I definitely need to pick this one back up.
Case in point, The Real Has Come, Episode 13 aired last night in South Korea and, as now seems to be normal, dominated the ratings yet again.
Both nationwide and in Seoul.
Nationwide The Real Has Come, Episode 13 earned 19.1 percent of the audience, while in Seoul it garnered a still-very-high 17.5 percent.
Both ratings again ranked the family drama at #1 for the day.
Advertising
Sure, the drama's audience fell slightly from its previous episode — from 19.6 percent to 19.1 percent nationwide, and from 17.7 percent to 17.5 percent in Seoul.
That slight fall, however, is pretty normal for a Saturday evening drama as, let's face it, Saturday is the night when many people head out to have fun with family and friends.
In other words, do not be surprised if ratings for the next episode of The Real Has Come, which airs later on tonight, are higher than ever.
Where to watch The Real Has Come, Episode 13 and beyond
The Real Has Come stars Ahn Jae Hyun, Baek Jin Hee, Kim Sa Kwon, Jung Eui Jae and Cha Joo Young.
The romantic comedy/family drama airs every Saturday and Sunday evening at 19:55 (KST) on KBS2, with international audiences able to watch it via Viki.
And yes, with The Real Has Come reviews being consistently high right from its first episode (it is currently rated 9.2 out of 10 on Viki), international viewers seem to be loving just as much as those in South Korea.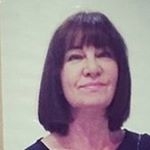 Latest posts by Michelle Topham
(see all)