The Secret Romantic Guesthouse, Episode 18 ratings are in and they're fabulous
The South Korean drama The Secret Romantic Guesthouse, Episode 18 aired last night on SBS TV, and I am thrilled to report the drama earned its highest ratings of any episode in its 18-episode run.
Something I have been hoping for since this excellent period drama premiered back on March 20th, and then never did receive the larger audience every episode deserved.
According to Nielsen Korea, The Secret Romantic Guesthouse, Episode 18 earned a solid 5.0 percent of the audience share nationwide, and a higher 5.2 percent in Seoul.
That means the mystery period drama earned .60 percent more than its first episode garnered nationwide, and .40 percent more in Seoul.
A sign that fans of the series stayed loyal to the drama from beginning to end.
With The Secret Romantic Guesthouse, Episode 18 earning the drama its highest ratings, that also means viewers sent the superb cast off on a high themselves.
After all, everyone involved in a drama production, but specifically the cast, put there all into creating a show they want viewers to love.
That's why I am always happy to see a good drama end on a high note, as it must make those actors feel incredibly appreciated for their work.
How to watch The Secret Romantic Guesthouse if you haven't started
The Secret Romantic Guesthouse has now ended but, if you have not yet watched the final episode or, heaven forbid, you have not even started it yet (Why not? It's fabulous), the drama in its entirety can now be watched on Wavve in South Korea, and Viu and Viki outside the country in some regions.
On Viki, by the way, the period drama has earned an incredibly high 9.6 out of 10 rating from the almost 6,000 people who have watched it and rated it so far.
Here is what Viki themselves have to say about its intriguing plot:
As the beloved youngest daughter of a well-to-do family, Yoon Dan Oh (Shin Ye Eun) lived a charmed life. At least she did until the day fate dealt her with a rather cruel blow. No longer able to indulge in the carefree lifestyle of a cherished daughter, Dan Oh must do everything she can to help support her family.

The proprietors of Ihwawon Inn, Dan Oh, and her family warmly welcome those looking for a place to stay during their visit to Hanyang. As the majority of those traveling to the area are young men preparing to take the civil servant entrance exam necessary for becoming a ranking official, Ihwawon Inn is frequently visited by a large number of scholars.

Among those scholars are Kang San (Ryeoun), Kim Si Yeol (Kang Hoon), and Jeong Yoo Ha (Jung Gun Joo), three very different young men who each harbor a deep secret.

While the young scholars prepare for the exam they, along with Dan Oh, stumble upon bits of information that all seem to tie into a strange disappearance that happened thirteen years ago.

Pooling their knowledge, will this unlikely quartet be able to solve this mystery or will they find themselves too distracted by the sudden and unexpected flutterings of their unruly hearts?
A mystery, I will add, that is not easily solved. Making the SBS TV drama even more fun to watch.
The Secret Romantic Guesthouse stars Shin Ye Eun, Ryeoun, Jung Gun Joo, and Kang Hoon. The drama has been consistently one of the best period dramas out of South Korea in quite a while.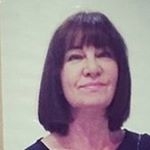 Latest posts by Michelle Topham
(see all)