One of the cutest scenes in the entire Crash Course in Romance drama series is the Episode 13 scene where Choi Chi Yeol, who has arrived at Nam Haeng Seon's apartment to spend the night, leaves Nam Jae Woo's room (Haeng Seon's brother) and tries to sneak into bed with Haeng Seon.
Haeng Seon (played by Jeon Do Yeon), worried about her brother and niece finding out she is sleeping with Chi Yeol (Jung Kyung Ho), tries to push him out of bed and back into her brother's room.
Of course, Chi Yeol, who is feeling lonely without his new girlfriend, keeps insisting he wants to sleep in her room until she finally allows him to climb into bed and hug her.
Things get even cuter and funnier when, the morning after, the two oversleep and it is then up to Haeng Seon to try to smuggle Chi Yeol back into her brother's room.
Something that would have been easy if her niece, Nam Hae Yi (Roh Yoon Seo) doesn't suddenly get up early and start to make juice in the very kitchen Chi Yeol needs to traverse in order to get to safety.
Of course anyone who watched Crash Course in Romance, Episode 13 knows the pair manage what seems to be the impossible, with Chi Yeol finally reaching the safety of Nam Jae Woo's room.
Unfortunately for Chi Yeol, however, Nam Jae Woo (Oh Eui Shik) is already awake, and is well aware Chi Yeol left his room hours before.
It is also pretty likely Hae Yi noticed Chi Yeol sneaking through the kitchen too.
Come on, our Hae Yi isn't a stupid girl.
Watch Choi Chi Yeol sneak into Nam Haeng Seon's bedroom in Crash Course in Romance, Episode 13, and cutely muscle his way into her bed in the video below.
The final two episodes of this superb drama air this Saturday and Sunday on tvN in Korea. Oh we will miss these wonderful characters, won't we?
RELATED: Crash Course in Romance, Episode 13 still photos give hints about how Ji Dong Hee really feels about Nam Haeng Seon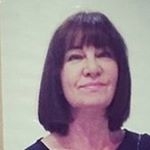 Latest posts by Michelle Topham
(see all)