You can now hear the upbeat, catchy and fast-paced SPY x FAMILY second cour ending theme song, with fans being able to listen to it on repeat at the end of the just released first episode of the SPY x FAMILY second cour on Crunchyroll.
The second cour SPY x FAMILY ending theme song is called 'Shikisai' by Yama, and also comes with an adorable animated music video showing the Forger family just going about their day.
Anya is hugging former 'Subject 8' and pet dog Bond, Yor is in a heating vent on one of her missions, Loid walks the rooftops looking for trouble, and the three are in the kitchen preparing dinner together.
The 'Shikisai' by Yama music video ends with all three of the Forger family going to sleep in their separate bedrooms (and when can we finally see Yor and Loid being the husband and wife they should be, eh?)
Director Takayuki Hirao (Pompo The Cinéphile) not only directed the 'Shikisai' music video, but he also drew the storyboards.
The SPY x FAMILY second cour began streaming on Crunchyroll yesterday, October 1st, 2022.
Just like the first cour, it continues with the story of Loid, Yor and Anya Forger, a spy 'family' working together to save their country from evil.
Crunchyroll describes the SPY x FAMILY plot like this:
World peace is at stake and secret agent Twilight must undergo his most difficult mission yet—pretend to be a family man. Posing as a loving husband and father, he'll infiltrate an elite school to get close to a high-profile politician. He has the perfect cover, except his wife's a deadly assassin and neither knows each other's identity. But someone does, his adopted daughter who's a telepath!
Watch the just released and utterly adorable music video for 'Shikisai' by Yama below, take note of the superb animation, and enjoy that fabulous catchy song.
The second ending theme song for the SPY x FAMILY second cour will be 'SOUVENIR' by hit group Bump of Chicken. Expect that to come out in the next few weeks as well.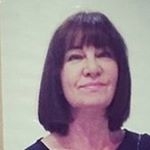 Latest posts by Michelle Topham
(see all)