New K-drama Mask Girl features some stellar music on its soundtrack
The new Netflix Korean drama Mask Girl not only features a gripping quite touching story about a plain girl who wants to be a national superstar, but also includes some stellar classic Korean pop songs on its soundtrack.
Songs that include the one Mask Girl, aka Kim Mo Mi, dances to in the first few minute of the first episode of the drama series after she watches South Korean singer Son Dam Bi singing and dancing to the same song on TV screens in an electronics shop — Mask Girl, Episode 1, "Kim Mo Mi".
Son Dam Bi's hit song 'Saturday Night' is the first standout of the new Korean drama
That song is called 'Saturday Night', and is a classic Korean pop song released by Son Dam Bi, a South Korean singer who had several big hits in the early 2000s.
The track came out in 2009 as a single from Son Dam Bi's debut studio album Type B, and went on to become a standout song in the Korean pop music industry.
Outside Korea, 'Saturday Night' earned the singer a plethora of views both on the song's official music video via YouTube, and via the singer's Type B album on Spotify.
It is a song that bemoans the loss of a love. A love that walked out on the woman performing the song on a Saturday night, and one that has never returned.
And a woman that is desperately trying to get over her love, but not succeeding.
떠나가는 그대를 기억이 나
I remember you leaving me
이 무너지는 내 맘을 너는 혹시 알까
Do you know of my breaking heart
멀어지는 그대를 지우고파
I want to erase you walking away
나는 애를 쓰고 애를 써도 그게 잘 안되
I try so hard but its not so easy
Listen to Son Dam Bi's ''Saturday Night' as heard on the first episode of Mask Girl in the song's official music video, and via the singer's Type B album on Spotify.
The South Korean dark comedy Mask Girl itself is now streaming via Netflix.
RELATED: What is the song Kim Mo Mi dances to and then strips naked to in Mask Girl, Episode 1?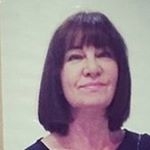 Latest posts by Michelle Topham
(see all)