The iconic 10cc song 'I'm Not In Love' is a fabulous addition to Pose
The iconic 10cc song 'I'm Not In Love' is one of the many fabulous 1970s and 1980s songs that showed up on the soundtrack of the first episode of Pose last night.
Pose is the new LGBTQ-focused dance drama from FX and, if the first episode was anything to go by, the show's next seven episodes are going to be music powerhouses for classic songs from that era.
10cc's 'I'm Not In Love' was released in 1975, got to number 1 on the British charts, and is now the song the alt rock, pop rock band is known for most of all.
'I'm Not In Love' is also a song that was almost never released, as 10cc hated the first bossa nova incarnation of the track. But the window cleaner and the recording studio's secretary were heard whistling it, and so the band decided to give it another go.
The second time around, 10cc went with using the band members' vocals for the multi-track backing track putting them on a loop, and giving it that distinctive echo sound that made it such a hit.
Since its release, 'I'm Not In Love' has continued to have lasting appeal, and has shown up in a huge number of movies over the last 45 years including Indecent Proposal, He's Just Not That Into You, The Virgin Suicides, Guardians of the Galaxy and Bridget Jones: The Edge of Reason.
As for why the song was written, and how it ended up sounding the way it did, lead singer of 10cc, Erick Stewart told the whole story to The Guardian newspaper recently, and it's beautiful.
Listen to 10cc's 'I'm Not In Love' from last night's Pose episode in both the official music video below, and the Spotify widget below that. And yep, I grew up listening to that song and it's still as addictive 45 years later.
Related: The new FX series Pose has a ridiculous number of fabulous 1980s songs, including Captain Sensible's 'Wot'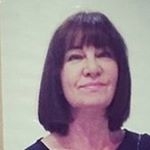 Latest posts by Michelle Topham
(see all)