$170 million Soundcloud funding saves the digital music service but Alex Ljung to step down as CEO
There is good news and bad news for Soundcloud this week. Or at least, good news for the company but not so great news for its two founders.
The good news is a new round of funding — $170 million from merchant bank the Raine Group and investment group Temasek — has saved the streaming music service from having to close. The nature of the funding has also meant Soundcloud will be able to stay independent.
The bad news? Founder and CEO Alex Ljung has been asked to step down so, at the very least, it is bad news for him. The incoming CEO will be former Vimeo CEO Kerry Trainor.
In fact, according to Billboard, both Alex Ljung and co-founder Eric Wahlforss will stay with Soundcloud, but both men will have different job titles.
Ljung will become the chairman of Soundcloud's board and Wahlforss will be chief product officer.
In retrospect, it is probably not surprising that Ljung and Wahlforss have had to step aside and relinquish the running of the company to someone like Kerry Trainor.
After all, while the two brilliantly conceived and founded Soundcloud a decade ago and managed to run it well for the first half of its life, the pair have struggled to keep Soundcloud afloat in recent years.
In June they were even forced to lay off 40 percent of the company's staff to cut costs, closing both their London and Los Angeles offices and consolidating the company's operations in the Berlin office.
With Trainor at the helm, however, he is likely to use his experience growing Vimeo to where it is today — just about the best video sharing site on the Internet and one that saw its user base grow massively — to do the same for Soundcloud.
Let's hope so, as Soundcloud is absolutely beloved in the music community and a lot of musicians are counting on Trainor making the service a Vimeo-style success.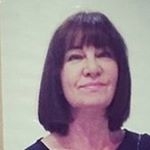 Latest posts by Michelle Topham
(see all)