Popular Japanese idol girl group 22/7 has just released the final single from the current line-up, as three of the girls — Mizuha Kuraoka, Ruri Umino and Aina Takeda — are graduating before the end of 2021.
Not that that stopped a release of a 22/7 'Awakening' music video this week.
A music video featuring all the girls performing the song live at Tokyo's Zepp DiverCity back in July.
22/7's 'Awakening' was officially released as a single in Japan yesterday, November 24th, 2021.
The song itself is a fan favorite, with some fans posting on social media they think it is the best 22/7 has ever released.
A pretty great song for Mizuha, Ruri and Aina to leave on then, eh?
As for what the idols plan on doing?
Ruri intends to pursue voice acting full-time, Mizuha has not yet decided on her future career path but is actively seeking it out, and Aina wants to become a television personality and a model.
In other words, we are likely to be able to follow these talented young women for many more years to come. Just in different areas of the entertainment world.
22/7 also performed their last concert as a full group before the graduation of Mizuha, Ruri and Aina on November 14th, as Mizuha and Ruri are leaving in November and Aina in December.
There is no word yet on who will take their place.
Watch the just released 22/7 'Awakening' music video and, yes, it incorporates a lovely, quite dramatic interpretation of the song.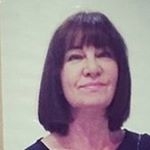 Latest posts by Michelle Topham
(see all)