Aussie pop rock band 5 Seconds of Summer are celebrating the release of their new album Sounds Good Feels Good, and part of that celebration was a fun appearance on The Ellen Show on Thursday.
5 Seconds of Summer played 'Hey Everybody' for the show's broadcast itself, along with a special song — 'She's So Perfect' — just for the audience (and for us, via digital media. Yay!).
Check out their performance of ' She's So Perfect' in the videos below.
And can I just say, one thing I like about Ellen is she often makes a huge effort to get actual fans of the artists appearing on her show into the studio, so the singers and bands get to perform in front of people who genuinely love them.
Just like with these 5 Seconds of Summer fans here.
Because doesn't it look as though those girls are having a blast?
As for the band's new album, Sounds Good Feels Good, it is available now.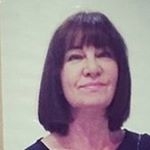 Latest posts by Michelle Topham
(see all)