5 Seconds of Summer's cover of Alice Merton's 'No Roots' is gorgeous — watch
Listen to 5 Seconds of Summer's version of Alice Merton's 'No Roots', it's brilliant
As if the Alice Merton song 'No Roots' is not fabulous enough, here comes the Australian pop rock band 5 Seconds of Summer to do their own cover version of the track.
This brilliant live performance of Merton's 'No Roots' took place in the BBC Radio One Live Lounge this week, with 5 Seconds of Summer absolutely rocking the song.
5 Seconds of Summer also performed a superb acoustic version of 'Young Blood', the title track of their upcoming  new album due to be released on June 15th. And, hell, if they didn't completely kill that as well.
In other words, I can't say I've been a particular fan of 5 Seconds of Summer before today but, if this is how the band usually sounds live, I'm sold.
Watch the band's gorgeous performance in the BBC Radio One Live Lounge in the videos below, and pay special attention to Calum Hood's amazing bass playing, lead singer Luke Hemming and Ashton Irwin's gorgeous vocals, and those stunning harmonies. On both tracks.
You can also listen to that beautiful acoustic version of 'Young Blood' in the Spotify widget below.
Related: Watch Australian band 5 Seconds of Summer rock 'She Looks So Perfect' on Ellen
Don't miss Alice Merton's live performance of 'No Roots' at Vienna's massive charity event Life Ball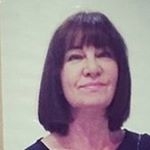 Latest posts by Michelle Topham
(see all)