The Ghost Town Video is directed by @HypeWilliams Coming Soon… pic.twitter.com/HRxPT90zIL

— ADAM LAMBERT (@adamlambert) April 25, 2015
Adam Lambert has released the lyrics video for his new single 'Ghost Town', and it's a dark pop song that's bound to get stuck in your head. After all, it's got a great beat, and emotional lyrics, there's lots of whistling, and Lambert himself has a completely different sound than we're used to.
And if you think Adam Lambert's new sound is a little bit familiar, here's the reason why.
Lambert talked to Billboard's 'Pop Shop' this week, where he told them he got his new sound in Sweden. Yep, Sweden. That European country, whose songwriters and producers are now responsible for more music hits than just about any others, have just created a great song for Lambert.
In particular, Lambert worked with  Swedish producer Max Martin on his third album, and in 'Ghost Town' already it shows, as it's beautifully produced.
Listen to Adam Lambert's 'Ghost Town' below. It's from his upcoming new album The Original High, which will be releasing June 15th. Isn't that great?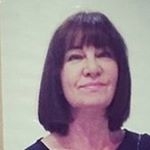 Latest posts by Michelle Topham
(see all)