I listen to a lot of music when I write. But, as choosing the right words is important, I often find I can't listen to anything with lyrics, as they interfere with my thought process — so instrumental music is usually my thing.
That's why, on a quest to find new instrumental music to listen to recently, I came across Swiss composer Adrian von Ziegler. A composer who creates the most beautiful Celtic music, viking music, fantasy music, and even oriental music, and all available to listen to on YouTube.
Adrian von Ziegler is 25 years old and has been uploading his original music to YouTube for over six years; since he was in his late teens. During that time, he has composed enormous amounts of music — from short videos of Viking music just three minutes in length, to long videos with more than 10 hours of instrumental work he has composed for all kinds of genres.
He must be one of the most prolific composers on YouTube today.
Over the last few months, I've listened to many hours of Adrian von Ziegler's music and, although I have loved all of it, there are several videos that are my favorites.
'Moonsong', which is a lovely piece of Celtic music, a short piece of fantasy music called 'Forest Children', and one that he calls 'dark music' — 'Tainted Heart'. Listen to them all below.
To find out a little bit more about von Ziegler, read the Facebook post he put up a couple of days ago where he gives some insight into his background, and talks about how he creates his music.
And, of course, if you like what you hear, Adrian von Ziegler currently has 15 albums out covering the breadth of what he composes. You can buy them at Bandcamp (the cheapest way, as he can set his own prices there).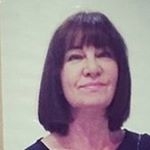 Latest posts by Michelle Topham
(see all)