A new Brazilian cop show has just premiered on Netflix and it is likely to be one the Top 10 most-watched non-English TV shows by next week, it's that good.
The show is called Criminal Code, and its eight episodes premiered on Netflix on November 14th with a cool mix of high-action and forensics, and some damn good acting performances.
Advertising
As well as a pretty stellar soundtrack right from its first episode.
Songs like Aerosmith's 'Dream On', which featured heavily on Episode 1 from Benicio playing the power ballad on the jukebox, when Benicio and Santos are drinking at the bar, and again over the episode's end credits — Criminal Code, Season 1, Episode 1, "Free For All".
Aerosmith's 'Dream On' was the rock band's first big hit
'Dream On' was the first single released by the now-iconic American band to hit it big.
The track came out in June, 1973 as the lead and only single from the band's self-titled debut studio album.
It went on to climb to #59 on the Billboard Hot 100, as well as charting in Canada.
Advertising
Neither of which sound like particularly high spots but 'Dream On's success has come from it becoming one of Aerosmith's most-played songs on American radio, as well as a song that has just stuck around so that, more than 50 years after its first release, it is still as loved as it was when it first came out.
So much so, Aerosmith have performed the song live many times over the last five decades. The blues rock track has also been inducted into the Grammy Hall of Fame so, yep, it's a major part of American music history.
Listen to Aerosmith's 'Dream On' from the first episode of the new Brazilian drama series Criminal Code below.
You can watch all eight episodes of Criminal Code on Netflix now.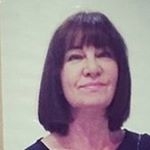 Latest posts by Michelle Topham
(see all)