Agnes Obel's 'Citizen of Glass' featured on 'Midnight, Texas'
Danish singer songwriter Agnes Obel's ethereally sad song 'Citizen of Glass' was featured on the latest episode of the supernatural drama series Midnight, Texas this week — Season 1, Episode 6, "Blinded by the Light".
The track was played as Joe, Creek and Lemuel get back into town,  and as Lemuel admits Connor did not survive as the townspeople come up to welcome them back.
And this is not the first TV series feature for Agnes Obel. Her song 'Riverside' was featured in the Stephen King horror series The Mist, and 'Fuel to Fire' showed up on a recent episode of How To Get Away with Murder.
Obel's Citizen of Glass is the title track from her third studio album, released in late 2016. About the title and its meaning, Obel said,
"The title comes from the German concept of the gläserner bürger, the human or glass citizen. It's actually a legal term about the level of privacy the individual has in a state, and in health it's become a term about how much we know about a person's body or biology or history – if they're completely made of glass we know everything."
The album itself received the The Independent Music Companies Association Album of the Year award.
Listen to Citizen of Glass in the official video below. You can pick up the album on most major digital music sites now.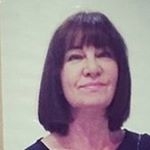 Latest posts by Michelle Topham
(see all)