My favorite female Japanese singer Aimer has yet another song and music video out today (Geez, the woman is prolific!) and, in true Aimer style, the track is another banger.
The song is Aimer's 'One and Last', and is the theme song for the just released Japanese movie Your Turn to Kill (aka  あなたの番です 劇場版 or in Romaji Anata no Ban Desu).
A movie that is based on a 2019 drama series, but with various events in the film different than the original story. Thus setting off "What if…" questions.
And Aimer's 'One and Last' may be a superb theme song for Your Turn to Kill, and a song whose catchy melody will quickly worm its way into your head, but it is also fascinating on its own merits.
After all, anyone that knows Aimer's music quite well will immediately be able to hear similarities between ' One and Last' and her recent hit song 'Stand Alone' on first listen. (listen to that song here on Spotify).
But what many probably missed, me included, is something an Aimer fan on YouTube pointed out.
The fan, going by the moniker rahmawps explained 'One and Last' is actually a clever anagram of 'Stand Alone' (oh cheeky Aimer!), and that both 'Stand Alone' and 'One and Last' are the same length.
She/he (?) also had some other extremely interesting comments about Aimer's cleverness when it comes to how the Japanese singer writes her lyrics that are well worth a read.
You'll find them in the comments section on Aimer's 'Stand Alone' music video on YouTube and, if you don't speak Japanese, which I don't, they are things you would never be able to figure out yourself.
Thanks rahmawps! Your comments were fascinating!
As for Aimer's 'One and Last', other than the fact the song is an absolute banger, like just about everything this amazing Japanese singer releases, it was released worldwide today, you can listen to it on these streaming services, and it came with a cool video.
Watch the official 'One and Last' music video, which features Japanese actress Nanase Nishino who stars in Your Turn to Kill, down below.

You can also listen to the song on the Spotify player down there as well. And don't miss checking out the teaser trailer for Your Turn to Kill.
'One and Last' will also be included on Aimer's upcoming B-SIDE COLLECTION album, which will be out on January 26th, 2022.
Like I said, she's not only incredibly talented, but hella prolific too.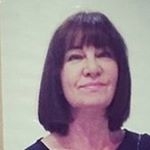 Latest posts by Michelle Topham
(see all)