Aimer's 'Shiroiro Kagerou' music video is theme song for Japanese drama Ooku
Japanese pop singer Aimer has released the music video for her 23rd single this week.
The single is Aimer's 'Shiroiro Kagerou' and, instead of one of her visually sumptuous animated videos, her choice of a way to illustrate the song could not have been more stark — with Aimer's 'Shiroiro Kagerou' music video a simple black and white study of two ballerinas dancing to the song in an abandoned warehouse.
Advertising
The somber sounding song's lyrics for 'Shiroiro Kagerou' (aka 白色蜉蝣 or 'White Dragonfly'), however, are slightly more hopeful:
Swept away by the unstoppable waves, washed ashore, holding hands,
The pain of overlapping wounds, I'll carve and make them bloom.
I won't forget, even if we pass each other by, holding onto the feelings we believed in,
I'll fly far, far away, up to that unreachable sky.
(Full English lyrics at LyricsFA)
Sad but also hopeful in the way of 'Ooku', the Japanese drama that features Aimer's 'Shiroiro Kagerou' as the theme song for its second season.
What is Ooku?
Ooku is an ongoing Japanese drama based on Fumi Yoshinaga's manga Ooku: The Inner Chambers.
It tells the story of what happens when a mysterious disease kills most of the male population, leaving the women behind to assume the men's roles.
Advertising
It is then they begin to create a society where beautiful young men serve as the concubines for the shogun, aka the female leaders, inside the walls of the Ooku — the place where women used to be the ones in the concubine roles.
Thus it is understandable then that Aimer chose two women dancing alone to visually illustrate the Ooku theme song, and part of the drama's plot.
Watch Aimer's 'Shiroiro Kagerou' music video below.
While the Japanese drama it serves as a theme song for is not currently accessible outside Japan, at least not legally, the gorgeous Ooku: The Inner Chambers anime series, which tells the same story, is now streaming on Netflix.
It is one of the most visually stunning anime to come out in a long time and, while it does have its problems, I recommend it if you enjoy a sweeping story full of intrigue and tragedy.
Meanwhile, Aimer's 'Shiroiro Kagerou' is out in digital form now, with physical copies for sale from December 6th.
You can stream the song on all the usual platforms here.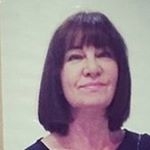 Latest posts by Michelle Topham
(see all)