If you are one of Japanese singer AiNA The End's big fans (and who isn't once you hear her amazing voice?), don't miss AiNA's just released new live album.
The album is AiNA The End's 1st solo tour 'THE END' and features 16 tracks. The first 14 from the main concert, with the last two AiNA's encore songs.
And yes, all your favorites are on it, with the full track listing for AiNA's 1st Solo Tour 'THE END' album looking like this:
Hello
NaNa
Saboten girl
Osmanthus
Days
Aa Yureteru
Kanchigai Baby
Just on the day I dressed-up
Shinitaiyorunikagitte
Silent, Passionate Night
Nizi
Who are you?
STEP by STEP
Don't disappear
He and my bookshelf
Suika
Personally, I have had AiNA The End's 1st solo tour 'THE END' playing on Spotify half the afternoon and, yes, it is a superb album.
My personal favorites? Pretty difficult to choose, honestly, as I like every song on the album as they all show off her amazing voice beautifully.
If forced to choose, I would probably go with these — although it would break my heart to leave the rest of this gorgeous album behind.
The very sweet 'Don't disappear', as it suits her husky, growly voice perfectly. AiNA The End's 'Na Na', which she sings beautifully live, and 'Hello', with its plaintive beginning and slow, ponderous beat that morphs into a decisive rock song.
But I hold my top spot open for AiNA's 'Osmanthus' as that melody is so gorgeous it has been stuck in my head for weeks, and her vocals are incredible, especially those high notes.
Listen to AiNA The End's 1st solo tour 'THE END' album. It really is superb, and proves yet again how far this amazing just-gone-solo-this-year Japanese singer's career is likely to climb.
And, if you missed a recent live performance AiNA The End released on her YouTube channel, hell, you are in a for a brilliant surprise as it is rare to see that kind of energy in any music performance.
Watch that below as well.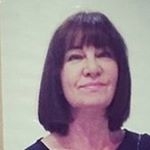 Latest posts by Michelle Topham
(see all)