Japanese idol singer AiNA THE END is the latest artist to appear on The First Take's YouTube channel this week.
During her live performance, she sang 'Kinmokusei', the first of the 12 songs on her debut solo studio album The End. An album that was released in Japan today via the Avex Trax record label.
And what was absolutely beautiful about AiNA THE END's 'Kinmokusei' live version is how even more smoky, sultry and gorgeous her voice was than on the recorded track, and all in a performance that had the Japanese singer sounding more like an old-fashioned torch singer than a modern J-pop artist.
AiNA THE END recorded her The First Take performance of 'Kinmokusei' several weeks ago, along with another song.
Called 'Orchestra', the second song was a special piano arrangement of the hit BiSH song. BiSH, of course, being the Japanese idol group AiNA THE END has been a member of since 2015.
Watch AiNA THE END singing both 'Kinmokusei' and 'Orchestra' for The First Take in the videos below.
And, if you love her performance as much as I did, you can also listen to AiNA THE END's debut solo studio album below that. An album with 11 other songs that are just as stunning as 'Kinmokusei'.
After all, with that husky voice with its slight rough edge, she really does produce songs that are beautiful but so unique.
Oh and yes, all 12 songs on the album were written by the singer herself.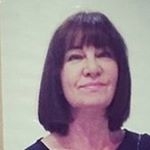 Latest posts by Michelle Topham
(see all)