Air Supply's 'The Power of Love' shows up on 'Death Note' on Netflix
Air Supply's 'The Power of Love' shows up on 'Death Note' on Netflix
While the new Netflix adaptation of the classic Japanese manga series 'Death Note' is a bit of a disappointment, the music in it definitely isn't.
Because it includes tracks like the classic Air Supply hit 'The Power of Love (You Are My Lady)'. The song was played when Light is finally explaining Death Note to his dad.
Air Supply's 'The Power of Love', of course, is a cover of the Jennifer Rush song. The Aussie soft rock duo recorded it and released it on their 1985 self-titled album, and it did quite well for them
It is also a sweet version of the song, as well as cool to hear it sung from a man's perspective.
Watch the original music video for Air Supply's 'The Power of Love' with that fabulous 1980s vibe below.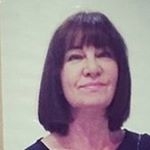 Latest posts by Michelle Topham
(see all)