As an obsessive gamer, I'd heard Alan Walker's track 'Faded' used in a number of gamer videos over the last few months, but it wasn't until recently that I realized 'Faded' was also becoming a massive hit on music charts all over Europe.
In fact, it currently has over 83 million views on YouTube and, this week, 'Faded' is number 1 in France, Italy, Germany, Spain, Austria, Norway, Switzerland & South Africa. Not bad for a track written by an 18-year-old Norwegian producer who initially released the first version of 'Faded' (an instrumental called 'Fade') on YouTube.
As for Alan Walker, like I said, he's just 18-years-old, but has already been releasing his own computer-created compositions on YouTube for over three years. He was recently signed with Sony Music Sweden, and 'Fade' soon turned into 'Faded' with an added piano intro and vocals, sung by Norwegian singer Iselin Solheim. That's when it went viral.
And now it's less of an electronic song and more of an ethereal ballad, particularly because Iselin Solheim's voice is so gorgeous. Which, I have to admit, surprised me a little bit that Solheim was not named as the featured artist on 'Faded', as it really is her voice that makes it so special.
Watch the official video for Alan Walker's 'Faded' below. Both the video and the track are beautifully done.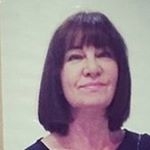 Latest posts by Michelle Topham
(see all)