I spend a fair amount of time in Spain every year, which is where I discovered the fabulous Alejandro Sanz.
One of Spain's most famous male singers, Sanz has seen record sales of his music for more than 20 years, and has won 15 Latin Grammy awards and three Grammy awards.
In other words, not only is Alejandro Sanz a god in the looks department, he produces some damn good music as well.
So, for my Repeat Rotation Video today, I am going to introduce you to music from one of my favorite artists ever. Or to reintroduce you, if you are already aware of him, with Alejandro Sanz singing 'Cuando Nadie Me Ve' or in English 'When Nobody Sees Me'.
Sanz' music is primarily in the ballad form, it is sexy and beautiful (just like him!), and it rarely fails to touch my heart.
With so many good songs to choose from,  however, I decided to listen to this one today.
Spain's Alejandro Sanz singing 'Cuando Nadie Me Ve' . From his album 'El Alma al Aire ', a fabulous mix of jazz, R&B and tango, Cuando Nadie Me Ve is simply beautiful.
With that face, that gorgeous accent and language, and that melody, how could you not love it?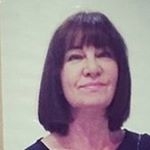 Latest posts by Michelle Topham
(see all)