Alejandro Sanz' new single 'Un Zombie A La Intemperie' is beautiful
Spanish singer Alejandro Sanz is my all-time favorite male artist. I've loved him since, on a trip to Spain with my parents 10 years ago, I picked up three Alejandro Sanz albums at a local store for no more reason than that they came with three full-length DVDs of his work. (Yes, I love a bargain).
I popped the first CD into my CD player and, within 30 seconds of listening to the first song, I knew I was in love with him. I listened to nothing else for the rest of our holiday.
Advertising
Since then, I've bought every Alejandro Sanz album ever released, and adored him and his music.
This year, Alejandro Sanz is releasing his eleventh studio album. Called Sirope, the album will be released globally on May 4th. While not up for pre-order on iTunes yet, it's likely to be up in the next few weeks and, yes, I will be buying it.
The lead single from Sirope is a song called 'Un Zombie A La Intemperie'. It was written by Sanz, and produced by Argentinian record producer Sebastian Krys. The track is beautiful, the video makes it even more so, and it has quickly become one of my favorite songs of 2015. Which is why 'Un Zombie A La Intemperie' is my Repeat Rotation Video today.
Listen to it below, and do watch the video in full. It's beautifully filmed and Alejandro Sanz, he's just a hunk.
And for more on Alejandro Sanz, don't miss him in this amazing duet with Malu.
Advertising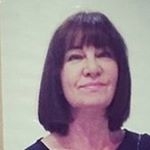 Latest posts by Michelle Topham
(see all)