Canadian singer Alessia Cara's hit song 'Scars To Your Beautiful' is already all about being inclusive and self-love. Now she has taken it one step further by releasing a German version of the video, with young Germans from all walks of life talking about the struggles they have overcome.
The German version of 'Scars To Your Beautiful' was released today, and includes one talking about being transgender, one who lived for years cutting herself, a man who has a hearing problem, and a woman who has had MS for 12 years. Interspersed with them talking about their lives is Cara singing her self-love anthem.
'Scars To Your Beautiful' is from Alessia Cara's 2015 album Know-It-All.
When the song was originally released, she told Cosmpolitan magazine she wanted it to evoke the same kind of feelings of self-love and acceptance as songs like Christina Aguilera's 'Beautiful'.
I'd say she has succeeded, especially as she is continuing to follow up the track's release with positive messages like this new German video for everyone who is treated as if they are 'not normal', is looked down upon, or is struggling with being accepted for who they are.
Watch it below. And pick up 'Scars To Your Beautiful' on most major music sites.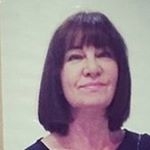 Latest posts by Michelle Topham
(see all)