Canadian singer Alessia Cara is continuing to release some of the year's most massive pop ballads with the announcement her next single will be 'Scars To Your Beautiful'. The single is from her latest album Know-It-All, which was released late last year on Def Jam Recordings.
'Scars To Your Beautiful' will be Cara's third single from the critically acclaimed album, after the enormous success of 'Here' and it's follow up 'Wild Things'.
And it's another one of those songs that has been written and recorded to bolster the self-confidence of her core audience — teenage girls and young women, who sadly often struggle with their self-esteem. Personally, I think it's lovely that young artists like Cara do that, especially with such empowering lyrics like this:
But there's a hope that's waiting for you in the dark
You should know you're beautiful just the way you are
And you don't have to change a thing
The world could change it's heart
As for Alessia Cara herself, she recently won Breakthrough Artist of the Year at the Juno Awards 2016, and is getting ready to set off on Coldplay's A Head Full of Dreams Tour as one of the band's opening acts.
Yes, 2016 continues to be a massive year for Alessia Cara, and isn't that awesome?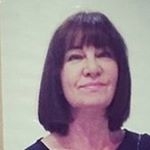 Latest posts by Michelle Topham
(see all)