Alessia Cara's 'Growing Pains' music video is not one of her best
Canadian singer songwriter Alessia Cara debuted her latest single 'Growing Pains' live on The Tonight Show last night, and then released the official music video for the song this morning.
'Growing Pains' is the lead single from Cara's  second album The Pains of Growing, and is an R&B-infused pop track that talks about the loss of innocence, and how frightening it is to take on adult responsibilities. Particularly when you feel so alone, and separated from everyone that is important to you.
And, while it is a song that seems to be full of sadness, frustration and fear, it is also one about having the strength to get through it all. Because, when you get to the other side, it is not quite as scary as you expected it to be.
The music video for 'Growing Pains' has Alessia Cara wearing an almost-nightdress, and walking around a darkened space while being pushed from one place to another by men and women in suits.
At the end of the video Cara appears underwater dressing in a baggy version of one of these suits. A symbol that she has worked her way through all the growing pains, and grown up herself.
Honestly, though, it is a bit of a muddy messaged video for what is a very powerful song.
Cara's second album, The Pains of Growing, will release in September. Meanwhile, watch Alessia Cara's music video for 'Growing Pains' below.
Related: Alessia Cara releases German version of 'Scars To Your Beautiful'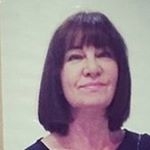 Latest posts by Michelle Topham
(see all)