Alessia Cara's 'Out of Love' music video has the singer as a fly on the wall
Alessia Cara's 'Out of Love', a gorgeous song in its own right, just got an even more beautiful music video. Beautiful and sad.
Because it features Cara as both an observer, as one person in a variety of couples realize the other has fallen out of love and their relationship is now over, and as someone thinking about her own break-up.
An observer Alessia Cara may have felt like in real life, as the song was written by the Canadian singer songwriter after she saw what a friend went through during a heart-wrenching break-up.
The friend asked Cara to write a song about what it felt like being broken up with, because she didn't know how to write it herself.
It is the first song the Canadian singer has written from someone else's perspective. A perspective most people can relate to when it comes to a break up, as they always want to know "When did you fall out of love with me?"
Alessia Cara's 'Out of Love' is from the 22-year-old singer's second studio album The Pains of Growing.
It was the third single from the album, and charted on both the U.S. Adult Contemporary chart and the Mainstream Top 40, in the 24th and the 29th spots respectively.
Watch Alessia Cara's 'Out of Love'  music video below, luxuriate in Cara's gorgeously rich and husky vocals, and remember what it felt like when the person you loved didn't love you anymore.
You can listen to her album The Pains of Growing in its entirety in the Spotify widget below that, and keep up-to-date on all Alessia Cara's upcoming concerts on her website.
Related Reading: Alessia Cara releases German version of 'Scars to Your Beautiful' video is self-empowering and lovely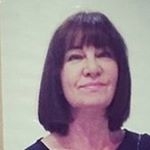 Latest posts by Michelle Topham
(see all)