Alice Merton's 'Funny Business' music video looks at cheating
I love Alice Merton's music.
Not only is it catchy and addictive, but she has the quirkiest way of pronouncing English words. Similar to fellow German singer Eurovision winner Lena.
A bit of a twist on the words they both sing that make them go from typical sounding English lyrics to…funky.
'Funny Business', Alice Merton's new single, is exactly the same way. A cool, catchy, danceable song with quirky vocals that got its music video release yesterday. A video directed by Merton herself, and one that also has dance front and center.
And…infidelity.
Alice Merton's 'Funny Business' music video features a dancer she met and loved. So she asked him to ad lib three different routines, that were eventually shot for the music video over several days in Berlin.
Merton then wrote the treatment for a music video about cheating — the man waking up and dancing around his flat, then dancing around Berlin evidently in love with life, until he stops off at a florists to pick up flowers for the woman he loves.
A man we presume is cheating on his girlfriend, so is buying flowers because he feels bad.
But, when he arrives at her flat to present her with the bouquet, she is there with another man. The door closes, and the video ends with the dancer looking very much deflated.
In other words, as Merton says about the video, we usually think it is the man who cheats but, in this case, she flips it around so it is the woman.
'Funny Business' is from Merton's upcoming debut studio album Mint. The album will be released on January 18th on Merton's own record label Paper Planes.
It will feature 'No Roots', her biggest hit so far, as well as the previously released tracks 'Lash Out' and 'Why So Serious'.
Watch Alice Merton's 'Funny Business' music video below, and pre-order Mint on all digital music platforms.  You can also listen to 'Funny Business' on the Spotify widget below the video.
And, if you love Alice Merton's music as much as I do, don't miss listening to another quirky number she released recently –'Half As Good As You' — a wonderful duet with British singer songwriter Tom Odell.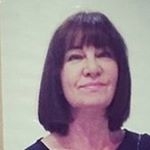 Latest posts by Michelle Topham
(see all)