Bluegrass country singer Alison Krauss has always been a favorite of National Public Radio, so I have followed her career as it progressed since the early 1990s, no matter which American city I was living in at the time.
This month, Krauss has a new album coming out. Called Windy City, it will be her fifth solo studio album, and will be her first solo album in almost two decades. So, yes, I've been waiting for this one for a long time.
With Windy City, Alison Krauss is not giving us original material however. Instead, she has decided to go with an album of 10 cover songs. Songs that are classics, and songs that are likely to be favorites of many of her fans.
Tracks like Glen Campbell's 'Gentle On My Mind', Brenda Lee's 'All Alone Am I', and Willie Nelson's 'I Never Cared For You'.
The deluxe edition of the album also has four additional tracks, which are live versions of four of the album's songs including the title track.
Yesterday, Alison Krauss also released a video filmed in the studio of the singer and her band laying down the vocals for 'Losing You', a song originally released by Brenda Lee. As usual, Krauss's voice is stunning.
Watch it below, and buy Krauss's new album Windy City on most of the major music platforms online.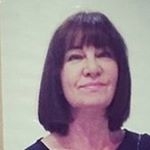 Latest posts by Michelle Topham
(see all)