Indie pop rock band American Authors has released the music video for their new single 'Deep Water'.  The track is from their upcoming third studio album. The follow up to the band's 2016 release What We Live For.
What We Live For gave the band four hit singles — 'Go Big Or Go Home', 'Pride', 'What We Live For' and 'I'm Born To Run' — all of which successfully charted for them, with 'Go Big Or Go Home' being their biggest hit to date.
The latest single, 'Deep Water' is very much in keeping with the hit sound of the New York City-based rock band — huge anthem songs that fans love, and with a clap beat that pulls you in — so it is likely to do well.
The new music video for 'Deep Water' has lead singer Zac Barnett standing in front of a white screen, with various water, nature and city-related videos being projected onto his body and onto the screen behind him, so that he becomes part of the scene. Other segments show Barnett's profile in darkness and with similar nature-related scenery projected behind him as he sings.

In other words, it is a literal take on 'Deep Water' in some sense, at least.
Watch the new American Authors music video below. The song itself is now available on the Island Records label. It is also streaming on Spotify.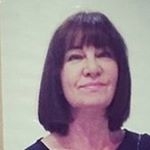 Latest posts by Michelle Topham
(see all)