How the hell does Nashville-based singer songwriter Amy Stroup not have more fans than she does?
3,000 fans on YouTube, close to 61,000 people listening to her music on Spotify every month, and only a handful of views so far on three audio music videos she uploaded last night to her YouTube channel.
Three songs from her new album Helen of Memphis. And three songs that are pretty damned good.
Yet here we are in a society that idolizes wankers like Justin Bieber, Kid Rock and Kanye West.
Wankers that can upload a new music video and get 10 million views in the first 24 hours. Wankers that aren't anywhere near as talented as they would like to think they are. And wankers that have 10s of millions of followers.
Yet singers like Amy Stroup, who is incredibly talented, has a gorgeously rich and quirky voice, writes lyrically and musically beautiful songs and, I have heard, is nice, gets less than 100 views on a video that has been online for 14 hours.
And sure, by the time Stroup has finished promoting her new album Helen of Memphis, views on her videos will climb quite substantially, but the reality still stands it is more of a hard slog up a steep hill for someone like Stroup to get the views, the album sales and the fans she deserves than it is for other artists that deserve it far less.
Which in itself is also odd, as she has had an entire boatload of songs featured on various popular TV shows over the last few years including Shameless, Grey's Anatomy (several times), This Is Us and Famous In Love and, every time another one of her songs is played on one of these shows, fans of the show go crazy for her music.
But…don't misunderstand, I am not trying to make you feel sorry for Amy Stroup (who makes a helluva good living from selling rights to her songs on TV shows, films and in advertising — almost 450 song deals so far, I hear — as well as collaborates with some of the best artists in the business, and produces work that is always critically-acclaimed), all I'm saying here is, if you hear an Amy Stroup song you like…watch her videos, give them a thumbs up and then follow her on YouTube., Then do the same on Spotify.
And, of course, buy her music!
Because talented artists like Stroup deserve a helluva lot more support. And should be a helluva lot bigger than they are.
As for Helen of Memphis, it is Amy's third studio album, and is a 12-track offering of electronic-pop drum-laden, bass-looped loveliness that was released yesterday.
Notable tracks are 'Lost Ones' (an incredibly pretty piano-driven track with a gorgeous melody, and with Stroup's voice quirky, husky, sexy and luscious), 'Made' (a cool, mellow disco funk track that will definitely have you up and dancing), 'Fearless' (a slow, sweet track that morphs into a massive, dramatic anthem-style song about the merits of being fearless and of being your own rescuer),  and 'Far Side of the Sea' — a song Amy herself called "a prayer" in a recent interview.
The entire album is exceptional. It comprises a few music genres (whoever said you're supposed to stick to the same one?), with electro-pop leading the way, and it features Amy Stroup's superb songwriting skills, both musically and lyrically.
Plus, important to me at least, the songs on it are not only rich and powerful but also incredibly catchy. I've only listened to it through twice this morning, and 'Lost Ones' and 'Fearless' are already quite happily bopping around in my brain vying with each other for attention.
And I loved this little blurb about her new release from Stroup's album announcement — the backstory to Helen of Memphis, and how it is one of female empowerment:
The passing of her grandmother in 2015 was the genesis of the project. Amy inherited a treasure trove of Helen of Memphis vintage furs and coats, the kind that one might don for a fancy night out on the town some 70 years ago. This female-run women's store in Memphis was the premiereplace for custom-tailored clothes of special occasions. Remembering the cool, steady swagger of her grandmother, Amy channeled her energy and pushed herself into bold new sonic territory, creating an album filled with bright, electronic pop elements into groove and beat-driven tunes that absolutely bubble over with feminine empowerment and confidence.

"When I put the coats on, I could just imagine my grandmother feeling so good about the way she looked and walking into a party full of confidence," says Amy. "That's what I wanted for this record, to make an album that you could listen to and step into your own confidence." 
I would say, she has definitely succeeded.
You can listen to Amy Stroup's 'Lost Ones' in the video below, and Helen of Memphis in its entirety in the Spotify widget below that. And, of course, buy the album on all the usual online platforms.
She also has concerts promoting the album coming up in the U.S. and Germany starting in September (WTF, Amy, come to Vienna, Austria, I'd be the first one buying tickets!). Check out dates below for those.
Sept 6th – Nashville – Musicians Corner w/ BirdTalker
Sept 18 – Seattle – The Crocodile Back Bar
Sept 19 – Portland – Hawthorne Theater
Sept 21 – Sacramento  – Crest Theater  w/ Rodrigo & Gabriela
Sept 22 – Reno – Grand Sierra Casino w/ Rodrigo & Gabriela
Sept 24 – Los Angeles – Hotel Cafe
Oct 22-Cologne, Germany –  Blue Shell w/ Noah Guthrie
Oct 23- Neunkirchen – Stummste Reithalle  w/ Noah Guthrie
Oct 24- Munich – Club Backstage w/ Noah Guthrie
Listen to Amy Stroup's 'I Got This' from Pretty Little Liars — then download it on Noisetrade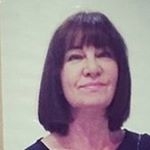 Latest posts by Michelle Topham
(see all)