I had a conversation with someone recently, who was fascinated with why I write about, and particularly why I analyze, Austrian singer Conchita Wurst. Being that I live over 8,000 kilometers away from her hometown of Vienna, and have never actually met her. (*Update, I've met her several times since I wrote this and, a year after writing this article, I moved to Vienna because of her).
It's something I had to think about as, on the surface, I can't always tell you why I analyze her myself. Except to say, as a writer, she intrigues me.
When I break it down, however, there are definite reasons. After all, in 20 years of writing, the most times I have ever written about any other artist is maybe 10? Conchita Wurst? Closing in on 300, with no signs of it stopping. (It's now close to 750 times. Really)
So, what is it about Conchita Wurst that makes me want to analyze her so much? That has me watching videos 20 times, to assess whether what I'm picking up from listening to what she says, and how she behaves, is really what I think it is?
Intelligence
Someone who is intelligent always grabs me. Conchita Wurst is about as intelligent as you can get. Not always in the 'book smart' way (but that's just memorizing material), but in the way intelligence is intertwined in every cell of her being in an intuitive way.
She thinks fast and reacts fast. She knows exactly how to behave in every situation, is miles ahead of any interviewer, and never lets herself down. She's quick-witted and funny (that takes a huge amount of intelligence), and she is steering her career in a smarter way than anyone I've seen.
Making correct choices, involving herself in the right (and sometimes surprising) projects, and doing it all in a calm, deliberate, focused manner without any rush.
As a writer, I love following that intelligence. To see where it's going to end up next.
After all, she is one of those people who is an 'old soul'. Just wise far beyond her years.
Professionalism
I look at the Justin Biebers of the world and I just think "Clueless".  I look at Conchita Wurst and, almost a year after I first knew she existed, I'm still floored by her professionalism.
It's in everything she does. From how kind and considerate she is to every interviewer she meets, to how lovely she is to her fans. From how perfect she looks at every concert, TV appearance and interview, to how you always hear everybody who meets her can't stop talking about what a professional she is. And what an incredibly lovely person.
In the world of celebrity, you would think that would be normal. Believe me, it's not.
Do I think she's perfect? That she's never had a bad thought, that she's never wanted to be unprofessional, or just plain irritated or rude. Don't be silly. She's human.
I do think she's trained herself to such an extent, though, she's supremely good at controlling her emotions and her actions. She also has exceptionally good judgment, and she's learned to use it well.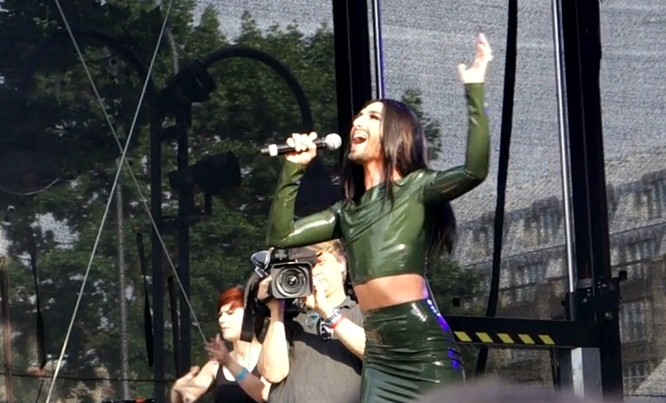 She's made of steel
One of the most intriguing things about Conchita Wurst is she is made of steel, and it's something many people don't see.
Sure, she's a drag artist, all girly in her women's clothes, high heels, wig and make-up and, yes, she's incredibly emotional, extremely empathetic and she cries easily. But, to some extent, that's a blind.
Because, when you look at her personality and her core being — all steel. All steel because you don't go through what she's gone through, especially as a child (well, 'he' but you know what I mean), and come out of it as well as she has. Not unless you've got a will of steel, and an ability to focus on what you believe about yourself rather than what others say about you.
Loyal
I like loyal people. People who are protective of people they care about, and who will do anything to make sure they are never harmed. That's Conchita Wurst. Loyal and protective to the core. With her friends, her family, and the people who work for her.
Her talent
It's huge. Yet, I know for a fact, she doesn't get that at all.
Because she has had to work incredibly hard to get her voice to where it is today. And, because of that, she thinks she is not as talented as other artists. (*Update — three years later, and with all the work she has done since, her range nowadays is extraordinary). Which is when I wish I had the ability to be able to make her step outside herself for just a minute, and hear what I hear when I listen to her sing.
Because talent like that? It doesn't come along every day.
What I see is not what I get
With many people, what you see is what you get. With Conchita Wurst, what I see, in glimmers far below that very controlled surface, I have to work hard to find. Because there is a lot more going on with my lovely Ms. Wurst than most people will ever notice. Particularly when all they see is a 'drag queen'.
She's deep. One of the deepest people I've ever come across, with layers and layers and layers of 'stuff' you would have to get through to get to the real person beneath. Because she armoured up years ago.
Me? I like a challenge, and I love people that make me work hard to get to know them. Because, once I do get through, the person hidden beneath all that armor is usually worth far more than those who are an open book.
And, yes, there is a lot I see about Conchita Wurst that, sorry, I'm not telling you about. Because, as much as I love analyzing her, she also deserves her privacy. Besides, some of what I do is already invasive, so I have to keep a check on that.
Meanwhile, back to why I write about and analyze Conchita Wurst as much as I do. Honestly, it all boils down to the thing in the graphic below. And my not really having any choice in the matter at all.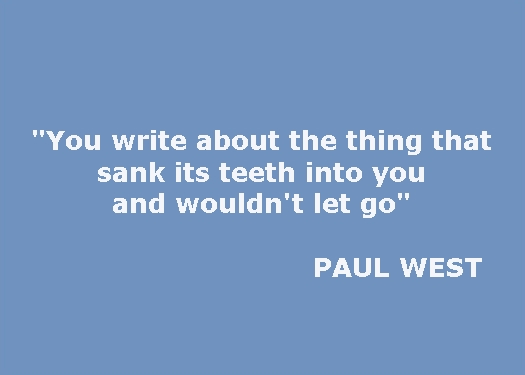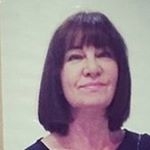 Latest posts by Michelle Topham
(see all)