I have always loved listening to ballads in a language I don't understand. That's because I can concentrate more on the music and the singer than what the song means, and then put in my own interpretation. Which is exactly what I've been doing with this new ballad from Polish singer Andrzej Piaseczny — who is more usually known in Poland as Piasek.
The song is Andrzej's latest single and is called 'Kalejdoskop Szczescia' (Kaleidoscope Luck').
What I particularly like about Piaseczny's 'Kalejdoskop Szczescia', though, other than his beautiful voice, of course, is the gentle orchestral quality of it.
The song starts off with a lovely, simple guitar and piano introduction, and then Piaseczny's voice comes in following the piano. But, it's when it becomes more orchestral, though, that I begin to really love this song as that's what grabs my emotions.
And, just in case you're wondering why Andrzej Piaseczny looks familiar to you, you may remember him as Poland's entry for the 2001 Eurovision Song Contest with a song called "2 Long".
Nowadays, however, he has this gorgeous new ballad out, and it's well worth a listen, which you can do in the video for Piaseczny's 'Kalejdoskop Szczescia' below If you enjoy it, it is available on iTunes.
I think it's beautiful.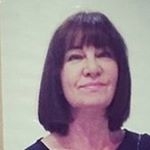 Latest posts by Michelle Topham
(see all)