Angel Haze's 'Battle Cry' is a fight against child abuse and a message to teens to fight for what they want
Sia has a unique sound. So unique, not even two seconds into watching today's Repeat Rotation Video when I first heard it, I knew it was Sia singing the intro.
The song I'm talking about is Angel Haze's 'Battle Cry'. The song the rapper recorded with Sia. The song that was created to help fight child abuse. And the song that gives teens the message to ignore the abusers and the naysayers, and fight for whatever it is they want to do.
'Battle Cry' is from Angel Haze's debut album Dirty Gold and, in my mind, is the best track on the album. It's a beautiful mix of down and dirty rap, and soaring Sia-esque pop, and illustrated with one of the most powerful videos I've seen in a while.
The video was directed by Frank Borin, and is partially based on Angel's childhood. A childhood that involved abuse, and set Haze off on a path of self-harm and depression, until she worked through it and eventually became the artist she is today.
Watch Angel Haze' 'Battle Cry' featuring Sia in the video below. Isn't that powerful?
And, for more from the incredible Sia, listen to her album '1000 Forms of Fear' in its entirety.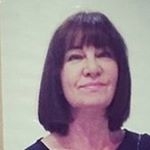 Latest posts by Michelle Topham
(see all)