If you were watching Norway's Got Talent back in 2014, you will remember Angelina Jordan. The seven-year-old singer who stunned the judges with her audition performance of Billie Holliday's 'Gloomy Sunday', and who then went on to win the show.
This week, Angelina Jordan is back on a talent show. This time on the prestigious America's Got Talent: The Champions, with a stunning performance of a stripped-down version of Queen's 'Bohemian Rhapsody'.
Before she began to sing, the now-13-year-old Jordan explained why she had been looking forward to singing on that stage for so long.
"I've waited 10 years to sing for Simon, and…finally".
"What is it about Simon?" asked judge Heidi Klum.
"He's just amazing. He's a legend", replied Jordan laughing.
Angelina Jordan then went on to sing Queen's 'Bohemian Rhapsody", starting the song a cappella then continuing in a sensual slow, stripped-down jazz style that not only had most of the audience waving their mobile phone lights in the air, but judges Simon Cowell, Heidi Klum, Alesha Dixon and Howie Mandel besides themselves with shock.
As she finished with a gorgeous slow and husky "Nothing really matters to me", the crowd went wild, and every judge gave her a standing ovation.
But, while Simon Cowell commented he thought the performance was "amazing" and the song arrangement obviously something Jordan had done herself, it was Heidi Klum that hit the Golden Buzzer, sending Angelina Jordan directly through to the live shows.
And again, if you look at the reactions from the audience and the judges, it is a pretty safe bet Angelina Jordan will likely end up in the finals of America's Got Talent: The Champions quite easily.
If she continues to sing at this caliber, that is.
After all, it is rare to find a musical talent this young that has such a rich tone and authentic emotion to her voice.
Watch Angelina Jordan sing 'Bohemian Rhapsody' in the video below.
You will also find some of her other performances on YouTube.
In truth, not that many though. Especially considering she won Norway's Got Talent almost six years ago. But that is because her parents limit the number of times she is allowed to sing publicly every year, as they believe it is important for her to be a child first and foremost.
Can't argue with that.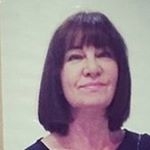 Latest posts by Michelle Topham
(see all)