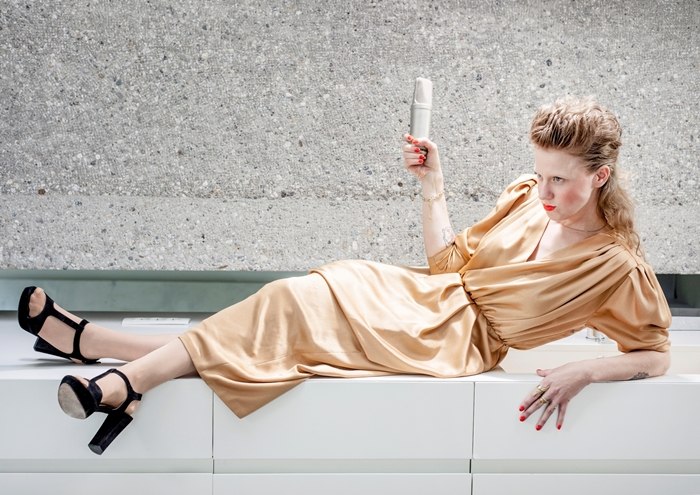 Ankathie Koi is more than likely performing at a music festival near you this summer
It is going to be a busy summer for Vienna-based German singer songwriter and pretty much performance artist Ankathie Koi.
That is because Koi has a huge number of festivals she will be performing in around Europe, as she continues to promote her recently released debut album I Hate The Way You Chew.
Festivals that range from an appearance at the Kosmonaut Festival in Chemnitz, Germany to a performance on the Ö1 Stage at Vienna's Donauinselfest — the world's biggest open-air music festival — Ankathie's unique brand of electro-pop and dance music will be out there for millions to see.
And to fall in love with.
But, it's not just festivals that are featuring large in Ankathie Koi's life this year, either.
At the end of April, Antkathie was also one of the artists nominated for an Amadeus Austrian Music Award — Austria's version of the Grammy Awards. A massive and well-deserved accomplishment for someone who is still relatively new on the Austrian music scene, having only launched her solo career in Austria with her EP Sticky Fins in 2014.
So impressive is Ankathie Koi's work, however, she has even attracted the attention of Austria's most famous artist, Conchita, who, apparently, has been aware of Koi and what she does for a while. And been completely in love with it, and with Ankathie herself.
So much so, Conchita was not only besotted with Koi's music videos during her own series of video commentaries about the Amadeus Awards nominees, Koi was the person Conchita wanted to meet at the Amadeus Awards. A show Conchita herself hosted. (And yes they met and, from a video of the meeting I saw, fell in love just that little bit more).


So, let's just say, it is still only May, and 2018 is already looking like it may be one of Ankathie Koi's best yet. You go, girl!
Koi will be performing at the following music festivals from now until the beginning of September:
24.05.2018 EN, Venedig @ The Venice Biennale 2018
02.06.2018 AT, Kleinreifling @ Seewiesenfest 
08.06.2018 AT, Linz @ Bubbledays 
22.06.2018 AT, Vienna @ Donauinselfest 2018 / Ö1 Stage 
30.06.2018 DE, Chemnitz @ Kosmonaut Festival 
05.07.2018 DE, Magdeburg @ Datschenkonzert / Musikkombinat Magdeburg
06.07.2018 DE, Bergheider See (Brandenburg) @ Feel Festival
19.07.2018 AT, Sittersdorf/Sonnegger See @ Acoustic Lakeside
27.07.2018 AT, Mank @ Beserlpark Festival 
28.07.2018 DE, Riedenburg @ AgratAmAgatha 
10.08.2018 AT, Traiskirchen/Innkreis @ Free Tree Open Air 
11.08.2018 AT, Bildein @ picture on festival
17.08.2018 DE, Bergheider See (Brandenburg) @ Artlake Festival 
02.09.2018 AT, Vienna @ Volksstimmefest
Ankathie Koi's debut album I Hate The Way You Chew is out on the Seayou Records label. You can currently grab it on Bandcamp.
And, of course, if you will be going to one or more of the festivals Ankathie is performing at this summer and plan to see her, check out a couple of her fabulous music videos below to get yourself in the mood.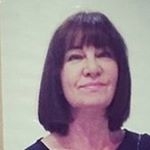 Latest posts by Michelle Topham
(see all)