AnnenMayKantereit and Wolfgang Niedeken's cover of Dylan's 'Forever Young' is gorgeous
German rock band AnnenMayKantereit teamed up with German singer and BAP founder Wolfgang Niedecken during a live session in Cologne recently (known as Köln in German). A session that saw the band collaborating with a variety of different artists, including Niedecken, to perform various songs.
During it AnnenMayKantereit and Wolfgang performed a gorgeous cover version of Bob Dylan's classic song 'Forever Young', and filmed it.
The video for the performance was released on YouTube today.
And there's not much to say about the performance, except it really is the coolest thing. Especially with AnnenMayKantereit lead singer Henning May's gorgeous rough voice, Niedecken's sweet German vocals and that lovely harmonica accompaniment.
AnnenMayKantereit is currently producing cool new music like this after the huge success of their superb last album Alles Nix Konkretes, which hit the number one spot in Germany.
You can buy Alles Nix Konkretes on most major digital music sites right now, and watch AnnenMayKantereit and Wolfgang Niedecken perform 'Forever Young' in the video below.
I've had it on repeat for over an hour already.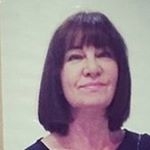 Latest posts by Michelle Topham
(see all)