I am going through a phase where I am addicted to German language songs.
I don't know if that is because I'm teaching myself German for a soon-to-be-realized move to Austria or not, but I have to say there are some absolutely rocking German pop and rock songs out there.
Songs that are fabulous to listen to, whether you understand German or not.
My current German song addiction today is AnnenMayKantereit's 'Oft Gefragt' (Often Asked).The track was released a couple of months ago, and is from their EP Wird schon irgendwie gehen. It's the first EP from this young German band on a major label.
As for AnnenMayKantereit, their odd name comes from each of the band members' last names — Christopher Annen, Henning May and Severin Kantereit — which is pretty cool in and of itself.
The lead singer of AnnenMayKantereit is Henning May, who has the most incredibly rough and raspy voice. Adding such a gorgeous richness to the songs they perform.
Interesting to know he's only in his early 20s, when he sounds like he should be a burnt-out rock singer who's been doing too many drugs for 40 years.
Love it.
Now listen to AnnenMayKantereit's 'Oft Gefragt' in the video below (and don't you just love that video of nothing more than friends sharing a meal).
If you like what you hear, make a note they also have a new album coming out called Alles Nix Konkretes.
You can expect to be able to get your hands on that on March 18th, 2016.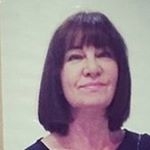 Latest posts by Michelle Topham
(see all)