Other than being an amazing rock band, German band AnnenMayKantereit is also known for their lead singer's incredibly rough voice. In fact, it's hard to believe that voice comes out of the slim, young body of Henning May, sounding as it does like it belongs to someone who has spent 40 years boozing it up in smoke-filled New Orleans' saloons.
The voice of Henning May sounds even more amazing when you see him sing live, as just happened in the video for 'What He Wanted The Most'. A live performance recorded when AnnenMayKantereit played in Berlin last month.
Advertising
'What He Wanted The Most', along with several other songs, was just released on AnnenMayKantereit's YouTube channel. You can watch it, and the other tracks, below. And be amazed at that phenomenal Henning May voice, and that gorgeous trumpet.
Also check out AnnenMayKantereit's new album Alles Nix Konkretes, which hit the number 1 spot in Germany when it was released earlier in the year, and which you can pick up now on any of the major digital music platforms.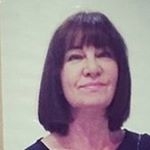 Latest posts by Michelle Topham
(see all)