Annie Lennox' song 'Why' is my Repeat Rotation Video today and, as seems to be happening a lot lately, I'm playing it because it takes me back to a past relationship. This one was a good relationship — the most important one in my life — and, one that, if it hadn't been for bad luck would probably have been the one to make me happy.
But, fate stepped in, he died, and I was left with regrets – of all the time we wasted with petty fights, walking aways and the months that followed spent apart.
"This is the book I never read, these are the words I never said, this is the path I'll never tread, these are the dreams I'll dream instead, this is the joy that's seldom spread, these are the tears, the tears we shared, this is the fear, this is the dread, and these are the content of my head'. 
As usual, listen to it loud, with headphones on, and your eyes closed.
And no, I'm not depressed. Just happy to remember him.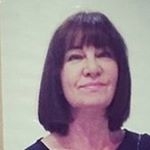 Latest posts by Michelle Topham
(see all)