There is a relatively new Japanese singer that has just recorded one of her first anime theme songs and, from the sounds of the track itself and her gorgeous voice on it, it will certainly not be the only theme song she performs.
The singer is called Aoi Kubo, the song is 'Otogibanashi no youna Kiseki' (aka A Miracle like a Fairy Tale), and it is the theme song for the upcoming anime short series "Deji" Meets Girl.
And what is utterly fabulous about Aoi Kubo's 'Otogibanashi no youna Kiseki', other than the beautiful artwork in the just released lyric video, is just how catchy the song is and just how superb her vocals.
Because not only does Kubo hit all those lovely high notes, her voice has such a wide range, she is also able to easily drop into a lower pitch and kill it down there as well. All while her voice features a rich huskiness to it that lingers long after a lyric is sung.
At just 16-years-old, Aoi Kubo sounds like she has been singing anime theme songs for years, because "Otogibanashi no youna Kiseki' is stunning. (LISTEN BELOW!)
What is "Deji" Meets Girl?
As for "Deji" Meets Girl, the anime is being produced by Liden Films, is due to premiere on October 1st in Japan, and will consist of weekly 90-second episodes.
Direction and character design is by Ushio Tazawa (chief animation director for The Place Promised in Our Early Days), with series composition and original character design by Akane Malbeni (Side-by-Side Dreamers).
The anime short series tells the story of Maise Higa, a high school girl who works in her family's Okinawa hotel. One day, Ichiro Suzuki, a strange boy checks in and, soon after he does, all kinds of weird things begin to happen.
Watch the lyric video for Aoi Kubo's 'Otogibanashi no youna Kiseki', and enjoy its beautiful artwork, as well as the singer's lovely rich vocals.
And, just in case you love Aoi Kubo's voice as much as I do, you may want to know the Japanese singer has also released a 3-track EP today (LISTEN DOWN BELOW), which includes 'Otogibanashi no youna Kiseki' as well as two other songs based on the characters from "Deji" Meets Girl.
The songs, titled Dare mo Shiranai Kokoro no Monogatai (aka The Story of My Heart that Nobody Knows) and Sukoshi Taukarechattana (or I'm getting a little tired) are just as beautiful as her anime theme song.
Yep, Aoi Kubo may be relatively new on the music scene, but she will go far.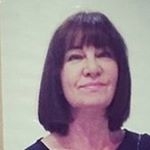 Latest posts by Michelle Topham
(see all)