British indie rock band Arctic Monkeys gave a superb live performance on Austin City Limits on Saturday night (19th January, 2019). It was the first appearance for the band on the long-running PBS music show.
The band's set featured live versions of songs 'The Ultracheese', 'One Point Perspective', 'Knee Socks', 'R U Mine?', 'Crying Lightning' and 'Star Treatment'.
Saturday's Austin City Limits also included a performance from Austin's own indie pop band Wild Child.
Arctic Monkeys themselves are in the middle of their latest world tour.
The tour is in support of their 2018 album Tranquility Base & Casino. An album that is more piano-oriented than anything they have produced in the past. And one that was a massive success for the rock band, debuting at number one on the UK's album chart and eventually being nominated for a Grammy Award.
It also ended up being the UK's fastest-selling vinyl album in a quarter of a century.
The next Arctic Monkeys concert will be held in Perth, Australia on February 23rd, with other performances following in Australia, New Zealand, Mexico, Peru, Paraguay, Argentina, Chile, Brazil and Colombia.
Advertising
Check out all upcoming concert dates for the iconic band on their website, and watch Arctic Monkeys' live performance on Austin City Limits this weekend in its entirety in the video below.
Related: Did you miss Arctic Monkey's gorgeous performance of songs from Tranquility Base & Casino on BBC Radio 1? Watch here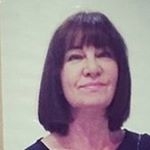 Latest posts by Michelle Topham
(see all)