Singing sensation Ariana Grande isn't all just about music. Apparently, she is also going to be a guest star in the popular Sony mobile game Final Fantasy: Brave Exvius.
The Sony game is free-to-play, has been downloaded over 8 million times so far, and the way Grande is going to look in it is apparently based on her Dangerous Woman look.
You know, the cute one with the black latex mask and the rabbit ears. Let's just say I'm guessing her character is going to be hugely popular, and Sony knows it.
Grande herself Instagrammed a quick video of her Final Fantasy: Brave Exvius sprite this week, so we can see just how adorable she is going to look.
No word yet, though, on when she will actually appear in game or what gameplay will be like.
Meanwhile, check out her preview video below.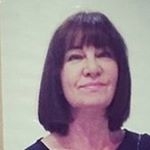 Latest posts by Michelle Topham
(see all)