Every man's favorite actress Aubrey Plaza's latest project is the new FX TV show 'Legion'. Plaza plays the character of Lenny "Cornflakes" Busker, David Haller's friend who dies in the first episode but then comes back in subsequent episodes as David's conscience.
Aubrey Plaza was on 'Late Night with Seth Meyers' this week where she talked about what it's like playing Lenny, and explained why she decided to use David Bowie as one of the inspirations for her character.
"The character was originally written as a middle-aged man in the pilot script, but then when I came on board it changed because…but the lines didn't change. The gender changed, but not the dialogue". So Plaza decided to go with a "unisex, androgynous" way of playing the role — very much David Bowie, of course.
As for the show which, while many critics love it, some are saying it can be very confusing as it is non-linear in nature, Plaza said about that "It's such a complicated show. It has so many layers. It's tricky, man."
She went on to joke, "I had to read the script many many times, even when I was shooting it I read it over and over again, because I was like "I'm not smart enough to be in this show"'.
The first eight-part series of 'Legion' began airing on FX on February 8th. It stars Dan Stevens, Rachel Keller, Bill Irwin, Amber Midthunder, Jeremie Harris and, of course, Aubrey Plaza.
Watch Plaza talk about filming it in the video below in her usual droll, and funny way.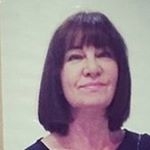 Latest posts by Michelle Topham
(see all)