The four-day Lollapalooza Festival 2016 just wrapped up last night in Chicago, Illinois, and record producer and musician Audien was one of the performers that rocked that now-iconic stage. As a Lollapalooza virgin, no less.
While there, Audien gave an interview to Billboard magazine and told them, even though so many music critics put his work in the EDM category, he doesn't feel like he belongs there at all.
"I don't consider it EDM, I consider it music, if you know what I mean. Because electronic music is in every genre of music. It's like hip-hop, I consider that electronic music. It's made electronically, right?"
Audien went on to explain,
"Electronic Dance Music, EDM, is kind of a weird term. I play everything to be honest with you these days so I wouldn't consider myself an EDM DJ. I mean, the term also has a lot of positivity connected to it, so I kinda grew up with the name. It kinda stuck."
But, you still get the feeling he would really rather not be stuck with the term.
And where did Audien's cool name come from and why did he choose it?
Watch the Billboard video below to find out. And get a listen to Audien's set at Lollapalooza below that.
And, if you haven't picked up any of Audien's music yet, his Daydreams EP is superb.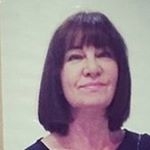 Latest posts by Michelle Topham
(see all)