The John Lewis Christmas ad is the most anticipated advertisement during the UK holiday season every year, and 2015 is no different. Again, the department store chain has spent a huge amount of money developing and filming their Christmas commercial (£1 million) but, of course, it definitely seems to reap them the benefits.
And while the John Lewis Christmas ad 2015 is beautifully filmed, and tells the touching story of a young girl who, through a telescope, sees an old man living alone in a crater on the moon and does everything she can to contact him to let him know he is not alone, it also features one of my favorite artists.
Norwegian singer Aurora, who is the owner of the beautiful voice singing the Oasis track 'Half the World Away' on this year's John Lewis ad.
Aurora, just in case you're not familiar with her yet, (but you soon will be as, I'm guessing, now she's being showcased by John Lewis she is about to become a lot bigger than before), is a 19-year-old singer songwriter from Bergen, Norway.
She made a big splash in Europe earlier in the year with her single and EP 'Running With The Wolves', and her YouTube videos currently get millions of hits. Her debut album will release early next year.
But, for me, Aurora is even more phenomenal as her ethereal, dreamy and quirky voice is able to evoke emotions in me most other singers simply cannot.
Listen to Aurora singing the John Lewis Christmas ad 2015 in the video below to see what I mean. Isn't that just  the loveliest thing?
As for the ad itself, it is also drawing attention to Age UK and hoping to raise hundreds of thousands of pounds for the UK charity through the sale of merchandise related to the ad. Let's hope it succeeds.
https://www.youtube.com/watch?v=rW36ZfTvp3U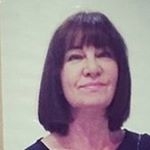 Latest posts by Michelle Topham
(see all)