Norwegian singer songwriter Aurora is back with new music this weekend. This time with her second new single from her upcoming sophomore album Infections of a Different Kind.
Called 'Forgotten Love', the track is also back to the ethereal electro-pop sound we got on her brilliant debut album All My Demons Greeting Me As A Friend. A sound I have to say I love.
Advertising
As the single was released, Aurora also published a photo to her Instagram account. A self-portrait she has created to go along with the single (see picture above).
Along with the photo, she commented:
My new single Forgotten Love is out todayyyyy!! Yayyyyy! It's so wonderful so finally be able to share this song with you. I want you all to hear the words, and hopefully they will do good things in your hearts🧡💛 I made a self portrait for this song, because I felt it was right. Like everything else this is a little moment in time – me, as I am now. And soon I will change….and later I will die🌹.
And that is what makes it so special. Like all things that doesn't last forever. But We aren't afraid to love even though we know that will end too. Then we move on, and we fill the empty space with something new. It's beautiful. It's ever-changing. Like the ocean, and the winds. Its born, and then gone. And everything will forever keep going in that pattern. New life. New love. New children. It's the beauty in forgotten love 🧡.
'Forgotten Love' is Aurora's first new music since the release of 'Queendom' on April 13th. And, while 'Queendom' is very much of a big anthem song, 'Forgotten Love' is softer, sweeter and more playful.
Advertising
As for Infections of a Different Kind, according to several interviews Aurora has given recently, the album is finished. It is likely to be released in the last couple of months of 2018.
She has, however, recorded a slew of songs for her sophomore outing,  so it is not as yet clear which of the new songs we have been hearing her perform recently will appear on the album. Or if any will?
Listen to Aurora's 'Forgotten Love' in the video below.
Personally, I think it's lovely. And is it just me, or does she sound even more like Kate Bush on this latest release than normal?
Watch Aurora pull an apple out of her bra and eat it — all while being interviewed!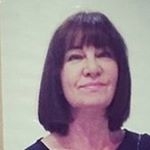 Latest posts by Michelle Topham
(see all)